Rose of Bulgaria ⭐Anti-Bacterial Wet Wipes Hands & Face (Alcohol free)
Free Shipping&Return starting from €45
5% Discount for orders >€80
8% Discount for orders >€100
Description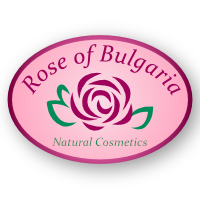 ROSE OF BULGARIA
Anti-Bacterial Wet Wipes
Hands & Face
Natural Anti-Bacterial Hygienic Wet Wipes for the hands and face without alcohol and without parabens. These Wet Wipes in compact packaging are ideal for on the road or in the handbag.

The Anti-Bacterial Wet Wipes for hands and face of Rose of Bulgaria contain Bulgarian rose water and rose oil from the Damascena rose and delicate small fractions of the Bulgarian oil rose, with a wonderfully relaxing scent. Moist wipes enriched with glycerine, suitable for the most sensitive skin. Bulgarian rose water is known for its antibacterial properties.
PROPERTIES:
✔Without parabens
✔Without alcohol
✔Strong antibacterial properties
✔Compact packaging, convenient for on the go or in the handbag
✔Suitable for the most sensitive skin
✔pH 5.5
About ROSE OF BULGARIA:
Rose of Bulgaria has been manufacturing and distributing natural cosmetics products with 100% natural Bulgarian Rose Oil and Rose Water since 2015. The Rose of Bulgaria natural cosmetics products have many positive properties for body and skin.
The tremendous health and beauty benefits of certain rose varieties have been known since the beginning of the Roman Empire. Especially the Bulgarian Damascena rose, which is organically grown in the "Rose Valley" in Bulgaria, is known for its numerous health and beauty benefits.
100% Vegetable, free of parabens.
Without synthetic dyes.
Contains no "petroleum-based" products.
Made without genetic organisms.
Unbeatable value for money.
INGREDIENTS
Rose of Bulgaria Anti-Bacterial Wet Wipes for hands & face contain:
Aqua, Rosa Damascena Flower Water, Cetearyl Isononanoatae, Ceteareth-12, Cetearyl alcohol, Glyceryl stearate, Glycerin, Cetyl palmitate, Ceteareth-20, Phenoxyethanol, Caprylyl glycol, Peg-7 glyceryl Cocoate, Polysorbate 20, Cocamidopropyl Beta Citric acid, Butylphenyl methylpropional.
CONTENT:

1 package contains 15 Anti-Bacterial Wet Wipes for hands and face.

ROSE OF BULGARIA Anti-Bacterial Wet Wipes Hands & Face at
NATURAL BIO STORE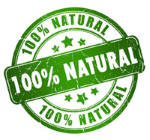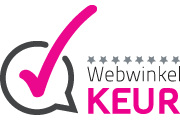 Read more
Read less
Reviews
Janina Nackaerts
Leuk en compact met een aangenaam geurtje, ik ben aangenaam verrast.
Posted on 17/06/2020
V. Jonkers
Deze vochtige doekjes drogen mijn huid niet uit, top!
Posted on 17/06/2020
Merel Jonkers
Heel handig voor in de handtas en snel bezorgd.
Posted on 17/06/2020
Add your review
Can we help?