Reviews
By Jan Vroemans
Ben heel tevreden, ik kom al heel lang toe met mijn zoutmolen.
Posted on 17-06-2020
5
stars based on
1
reviews
⭐Black Himalayan Salt "Kala Namak" Duopack | ✔1 Refillable Salt Grinder 180g + 1 Refill 450g

⭐Refillable glass Salt Grinder containing 180 grams Black Himalayan Salt + Sealed and resealable Stand-up Pouch containing 450 grams of Black Himalayan Salt Coarse. ✔Take your advantage with this combinated set!
Read more
Specifications
Brand:
NATURAL BIO STORE Finest Selection
Delivery time:
B-NL-LUX: 2 business days FR-GER: 3 to 5 business days
Information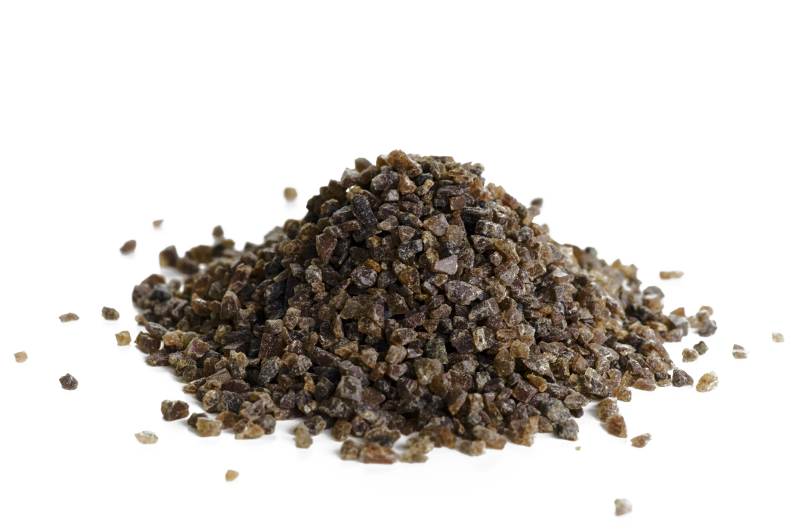 ⭐
DUOPACK "KALA NAMAK"

 ✔
BLACK HIMALAYAN SALT
This Black Himalayan Salt Duopack, also often called "Kala Namak" contains 1 Refillable Salt Grinder containing 180 grams of coarse Black Himalayan Salt + 1 Stand-up Pouch (upright standing bag) containing 450 grams of coarse Black Himalayan Salt (Kala Namak) with a grain size of 2-6mm. This bag is sealed and resealable by means of a closing strip and can therefore easily be used twice as a refill for the salt grinder.

Coarse Black Himalayan Salt is also available in bulk packaging of 25kg.
Black Himalayan salt also named Kala Namak is a natural product that contains essential trace elements and minerals that are good for our health. This salt is extracted in the Himalayas where it has been resting for more than 250 million years. The stone mineral forms brownish pink to dark purple translucent crystals.
In many South Asian kitchens it is often presented as a spice in dishes such as chaats (vegetable and fruit salads) and chutneys. Black Himalayan salt is one of the purest forms of salt, is highly appreciated by enthusiasts and is often called "The Salt of Salts"!
Kala Namak is very popular among vegans due to it's "egg-taste". You can add an "egg-taste" to your dishes without using eggs.

Black Himalayan Salt from NATURAL BIO STORE Finest Selection is a European certified product, ready for use and consumption!
DID YOU KNOW ...?
The human body consists for the most part of water and salt. In addition to water and oxygen, salt is indispensable and essential for the body: the interplay of water, salt and minerals forms the basis of our health.
However, salt only works if it is absorbed by the body. Sodium chloride, or common table salt, is a chemical substance that is not absorbed, but that burden the body. As a result, no matter how salty we eat, we may have a shortage of salt.
Black Himalayan Salt is an unrefined salt and completely pure and natural. It has retained all its original elements and what is just as important: Himalayan Salt is fully absorbable!

CONTENT:
 This Duopack contains 1 refillable salt grinder containing 180 grams + 1 refill pack containing 450 grams.
 Refillable Salt Grinder made of glass with a height of 19 cm.
 Diameter base: 6.4 cm, center: 4 cm.
CHARACTERISTICS:
Specific sulfuric egg flavor.
Traditional and unprocessed salt for a pure, unrivaled earth flavor!
Great for fish dishes, vegetables, fruit, chicken and rice.
Rich in trace elements and minerals.
Naturally unrefined salt.
INGREDIENTS:

100% natural unrefined rock salt without additives.

Free shipping for Belgium, The Netherlands and Luxembourg from 45 €.
For other countries and smaller amounts: view the shipping conditions here.
✅Take your advantage with this DUOPACK BLACK HIMALAYAN SALT "KALA NAMAK" @

NATURAL BIO STORE