Gift Basket Yoghurt of Bulgaria, Probiotic Skin Care
Free Shipping&Return starting from €45
5% Discount for orders >€80
8% Discount for orders >€100
Description

GIFT BASKET
YOGHURT OF BULGARIA
Beautiful gift basket with 100% natural and probiotic Anti-Aging care products suitable for the most sensitive skin.

✅This gift basket contains:
1x Aqua Expert Moisturizer 150ml
1x Eye contour concentrate 40ml
1x Day Cream 50ml
1x Face Cream 100ml
1x Lip Balm 5ml

*Placed in a taupe gray hexagonal gift basket made of ribbed cardboard, wrapped in transparent foil.
About YOGHURT OR BULGARIA:
The natural Ant-Aging cosmetic line from Yoghurt of Bulgaria contains everything you need to care for your face, hair and body! The products Yoghurt of Bulgaria do not contain parabens, the natural formula contains no artificial colors, preservatives or additives of animal origin.
Yoghurt of Bulgaria is made with care for dry and sensitive skin! Due to the high amount of probiotic active ingredients, including natural Bulgarian rose oil, Bulgarian yogurt, natural oils and vitamins, this cosmetic line successfully moisturizes dry skin, soothes sensitive skin and makes it soft and supple!
CHARACTERISTICS:
✔100% vegan and paraben-free.
✔Without synthetic dyes.
✔Contains no "petroleum-based" products.
✔Made without genetic organisms.
✔Most effective in the fight against wrinkles and aging!
✔With anti-inflammatory properties.
✔Unparalleled value for money.
✔6-sided taupe gray gift basket made of ribbed cardboard.
✔The Gift basket is wrapped in transparent foil.
✔Moisturizer Aqua Expert:
Moisturizer Aqua Expert is the absolute moisturizing day and night care for a very sensitive skin that cannot be missed in this beautiful gift basket. An innovative formula based on the SKIN ANALOGUE concept that quickly restores the natural barrier of the skin. The synergy of the powerful moisturizing complex (hyaluronic acid and 8% urea), working in conjunction with the Yogurt probiotic, Bulgarian rose oil and bisabolol, awakens the skin and activates moisture-regulating and innovative mechanisms.

✔Eye contour Concentrate:
Probiotic anti-aging eye concentrate eye contour cream from Yoghurt or Bulgaria for sensitive skin with Natural Bulgarian Rose Oil & Yogurt probiotic. Yogurt or Bulgaria eye contour concentrate hydrates and refreshes the skin around the eyes thanks to the active ingredients: rose oil and yogurt extract.

✔Day cream
Yoghurt of Bulgaria Natural Day Cream is suitable for the most sensitive skin, free from parabens! The day cream combines a light and delicate texture with highly effective ingredients that fight the skin aging process. It contains a hydrolyzed Yogurt protein and natural Bulgarian rose oil. The hydrolyzed Yogurt protein improves hydration considerably, an important condition for beautiful, healthy and young skin. The ingredients also contain a UV filter, which protects the skin against premature sun damage and age spots.

✔Face cream
A surprising concentrate for the youth and beauty of your skin! The Probiotic Face Cream from Yogurt of Bulgaria nourishes and hydrates the skin thanks to the active natural ingredients. It contains hydrolyzed protein from Bulgarian yogurt and natural Bulgarian rose oil, which significantly increases hydration. UV filters are included in the composition of the cream to prevent pigmentation. The skin becomes smoother and more radiant!

✔Lip balm
The probiotic lip balm from Yoghurt of Bulgaria makes the lips irresistibly soft and prevents them from drying out and cracking. Thanks to the active natural ingredients and built-in UV filters, it moisturizes, nourishes and makes lips soft and supple. Protects against harmful UV rays.

Free shipping & return starting from €45 for Belgium, The Netherlands & Luxemburg! (For orders <29kg).
For all other countries and amounts, please check the shipping rates.
GIFT BASKET YOGHURT OF BULGARIA Natural Skin Care at
NATURAL BIO STORE

!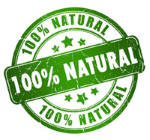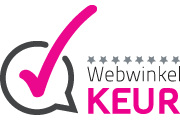 Read more
Read less
Reviews
Mieke B.
Bedankt voor de vlotte levering!
Posted on 17/12/2019
Hermien Cras
Heel mooie geschenkmand met leuke productjes, ik ben er heel tevreden mee.
Posted on 17/12/2019
Add your review
Related products






Can we help?