Ginkgo Biloba (leaf) Tea 1000 grams
Free Shipping&Return starting from €45
5% Discount for orders >€80
8% Discount for orders >€100
Description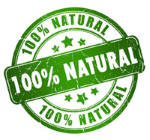 GINKGO BILOBA TEA (leaf)
Naturally Dried Ginkgo Biloba Leaf, easily prepare your own delicious Ginkgo Biloba Tea!
Ginkgo Biloba Tea is a natural herbal tea made of Ginkgo Leaf with woody and nutty undertones and a subtle light-sweet aftertaste.
You can also use the Ginkgo in numerous herbal recipes.

Preparation:
1 to 2 teaspoons of dried Ginkgo leaf per 300ml of water.
Bring the leaves to the boil with the water and let them infuse for about 10 minutes. Then pour the mixture through a sieve and enjoy your delicious homemade Ginkgo Biloba tea!

Ginkgo Biloba (Salisburia adiantifolia), also known as Japanese Nut Tree and Japanese Temple Tree, has been used in Chinese medicine for thousands of years to treat a variety of different physical ailments. The use of Ginkgo Biloba is also gaining popularity in our Western society.
INGREDIENTS
100% Natural Ginkgo Biloba Leaf (dried), without additives.
CONTENT
1000 grams
CHARACTERISTICS
100% Natural Herbal Tea with no additives
Vegan
Allergen free
Lactose-free
Gluten-free
Ecological packaging (recycled paper bag)
Nut-free
Rich in antioxidants (flavonoids and terpene lactones)
NUTRITIONAL VALUES (per 100 grams)
Energy: 0 Kj/Kcal
Fats: 0 g
Carbohydrates: 0 g
Fibres: 0 g
Proteins: 0 g
Salt: 0 g
BENEFITS
In traditional Chinese medicine, Ginkgo Biloba Leaf has been used for centuries to support health. It can support circulation throughout the body, can contribute to keep the heart and blood vessels healthy and can support brain function, cognitive abilities and mood. By contributing to good blood flow to even the smallest blood vessels, it is often used for people with "cold hands and/or feet". It is also rich in antioxidants, especially flavonoids and terpene lactones. Antioxidants neutralise free radicals in our body; free radicals can play a role in ageing processes.
USAGE
Adults and children over 8 years 1 to 3 cups per day.

Storage advice:
Store in a cool, dry and dark place, closed and out of reach of children.

Warning:
With pregnancy, lactation, young children and epilepsy patients use is not recommended. Also when using medication, especially blood thinners, use of Ginkgo Biloba is not recommended. Herbs can have side effects, contraindications and interactions with other medicines. If in doubt, it is advisable to consult a doctor.

Precautions:
The use of herbs is an addition to a healthy lifestyle, not a substitute for regular health care.
Read more
Read less
Can we help?