Yoghurt of Bulgaria Probiotic Face Cream 100ml
Free Shipping&Return starting from €45
5% Discount for orders >€80
8% Discount for orders >€100
Description

YOGHURT of BULGARIA
Probiotic & Natural Face Cream 100ml
A surprising concentrate for the youth and beauty of your skin!
The Probiotic Natural Face Cream from Yoghurt of Bulgaria nourishes and moisturises the skin thanks to the active natural ingredients. It contains hydrolysed protein from Bulgarian yoghurt and natural Bulgarian rose oil, which significantly increases hydration. UV filters containing pigmentation spots are included in the composition of the cream. The skin becomes smoother and more radiant!
With its light and delicate texture, this natural face cream is suitable for normal, normal to dry and dry to sensitive skin.
The high efficacy of the Yoghurt of Bulgaria Face Cream is due to its exceptional ingredients, probiotic yogurt and Bulgarian natural rose oil, which prevents the first signs of aging without irritating the eyes.
The hydrolyzed protein of the yogurt and pure rose oil are the main ingredients of this probiotic product with a very good quality-price ratio. The probiotic yogurt is synthesized from living bacteria of Lactobacillus bulgaricus and isolated by an advanced technological process. Bulgarian rose oil provides an intense nourishing and firming effect. The Yoghurt of Bulgaria products give oxygen to every type of skin that benefits everyone. The result is a soft, smooth and renewed skin that also smells delicious.
CHARACTERISTICS:
✔Moisturizing probiotic & natural face cream.
✔Contains natural rose oil and extract of Bulgarian yoghurt.
✔Appreciable and pleasant cream suitable for daily skin care.
✔Free from parabens!
✔Contains natural UV filters.
USE:
Apply in the morning and evening to thoroughly cleansed skin and gently massage until completely absorbed. For best results, use this face cream together with the rest of the products from the Yoghurt of Bulgaria cosmetics line.
INGEDRIENTS:
Bulgarian rose oil
Probiotics derived from Bulgarian yogurt
Vitamin E
UV Filter
ABOUT YOGHURT OF BULGARIA:
The Yoghurt of Bulgaria cosmetics series is based on a concentrate of Bulgarian yoghurt with natural Bulgarian rose oil. The Bulgarian yogurt is known worldwide for its miraculous properties: it contains lactobacillus and enzyme synthesized by stimulating living cells. The Bulgarian rose oil has also been one of the best and most sought-after essential oils in the world for centuries: this oil contains more than 300 active ingredients that are valuable to the human body. This unique composition provides cosmetic products with probiotic properties that stimulate collagen synthesis, increase the absorption of oxygen and improve the respiration of skin cells by up to 115%. The result is a soft, smooth and renewed skin that also smells delicious ...
These natural cosmetics products are manufactured from environmentally friendly hypoallergenic components with a soft natural fragrance. These provide intense hydration, nutrition for the skin and are very effective in fighting the signs of aging skin. Thanks to exceptional ingredients such as probiotic yoghurt, natural Bulgarian rose oil, this new range of products is indispensable in the fight against wrinkles and aging!

Free delivery & return starting from €45 for Belgium, The Netherlands and Luxemburg!
YOGHURT of BULGARIA

PROBIOTIC & NATURAL FACE CREAM

at
NATURAL BIO STORE

!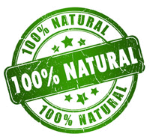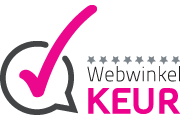 Read more
Read less
Can we help?