By Dingens Propolis Drops A-strong 20ml
Free Shipping&Return starting from €45
5% Discount for orders >€80
8% Discount for orders >€100
Description

PROPOLIS DROPS
A-Strong
Natural Propolis Drops A-Strong, strong solution of purified propolis, dissolved in 96% pure alcohol. Due to its resistance-enhancing effect, this product can be used against all kinds of conditions.
The amazing power of Propolis! Throughout the world doctors are amazed by the power of Propolis and we are only at the beginning of the story because the healing possibilities of propolis seem unlimited. Propolis can support your body and contributes with the same protection and healing powers that have enabled bees to survive for millions of years. It is a very good help and can work support against all kinds of bacterial infections. People have benefited from propolis for thousands of years and we are only beginning to realize the enormous benefits the product has. Propolis also has no known side effects.
Chemical analysis of propolis shows that it is extremely complex. Propolis is a rich source of minerals, vitamins C, E, provitamin A, and B-Complex. Along with a selection of amino acids, fats, minerals, trace elements, such as copper, iron, manganese and zinc, as well as bioflavonoids.
Propolis gives us the most powerful and most versatile help from nature, in addition to our food. For many it is not known that it has a positive effect on, among other things, stress problems and on joints. One can no longer ignore it. In all parts of the world, propolis has amazed the results among doctors. Incidentally, one realizes all too well that this is only the beginning and that the possibilities of the healing effect seem unlimited for the time being.
WHAT IS PROPOLIS?
Propolis comes from sticky resinous material from the branches of trees, twigs and tree bark. These resins are the natural repellent that trees have evolved over millions of years to defend themselves against all kinds of diseases and fungi.
Honey bees collect these resins as the basic material of poplars, birch, etc ... They carry it to the cupboards in the same way as pollen.
After these resins have been kneaded by the bees and enriched with their saliva, other substances are created. The end product is called propolis.
The bees use this material for two main reasons: the first role of propolis is to improve the hive by closing cracks and openings so that the cabinet is more resistant to climatic conditions such as wind, cold and rain. They also use it as a sort of building material to make the fly openings smaller so that the cabinet could be better protected against intruders. The second and most important reason is the protection of the bee population against all kinds of diseases. Bees cover every mm in the cupboard with a thin layer of propolis to sterilize the entire cupboard and keep it bacteria-free. Before the queen puts an egg, the bees have also ensured that the place is completely sterile with some propolis. The hive is a closed room, it is very hot with a high humidity and therefore the ideal breeding ground for all kinds of microorganisms, but because of the propolis, the hive is free of bacteria and fungi!
The antibacterial, viral and parasitic properties of propolis work so effectively that the interior of a beehive is many times more sterile than the operating room of a modern hospital. And since a few thousand years, humans have also started to use propolis because of the same properties. This is also the reason that you will almost never find an expiry date on propolis products: just like alcohol, which is usually dissolved, propolis is a natural preservative.
USE:
✔ Convenient to use because it is equipped with an external dropper.
✔ Can be used both externally and internally.
✔ Remove stains immediately with alcohol.
You can let the drops drip directly into the mouth. But if you do not like the taste, you do the drops on a piece of bread or on a spoonful of honey or on a small piece of cane sugar. In any case, the drops must be slowly absorbed by the saliva of the mouth. When the symptoms decrease, you try to reduce the number of intakes slowly: from 4 to 3 etc. After the disappearance of the symptoms you can stop taking a short period of 1x per day.
GENERAL DOSAGE:
from 1 to 3 years: 1 drop (4x per day).
from 3 to 6 years: 2 drops (4x per day).
from 6 to 12 years: 3 drops (4x per day).
from 12 years: 4 drops (4x per day).
COMPOSITION:
In 1991, the presence of 150 substances in propolis was determined using gas chromatography. Most of these substances are also present in the exudate of poplar buds, which are after all the most important source of propolis production.
• Free aromatic acids such as benzoic acid, cinnamic acid, caffeic acid, coumaric acid and ferulic acid.
• Flavonoids.
• Terpenoids.
• Benzyl, methylbutenyl, cinnamyl and esters.
• Chalcones.
The chemical composition of propolis is very variable because of the wide range of plants visited by honeybees when collecting the raw material. The color of the propolis varies from yellow, green to dark brown, depending on the trees that produce it.

Free delivery & return starting from €45 for Belgium, The Netherlands and Luxemburg!
NATURAL PROPOLIS DROPS at
NARURAL BIO STORE

!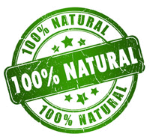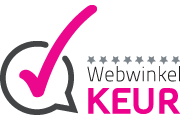 Read more
Read less
Reviews
Marthe Devriendt
Heel tevreden, ruim op tijd geleverd.
Posted on 04/11/2018
Marie Deschamps
Zeer tevreden
Posted on 11/09/2018
Inge M.
Keurig op tijd geleverd!
Posted on 11/09/2018
Add your review
Can we help?