Pink Himalayan Salt 190g Salt grinder
Free Shipping&Return starting from €45
5% Discount for orders >€80
8% Discount for orders >€100
Description
PINK HIMALAYAN SALT
SALT GRINDER 190 Grams

Pink Himalayan Salt is a pure and unrefined natural salt that comes from the primeval seas that occurred millions of years ago in the Himalayas of Pakistan. This salt has been extracted for years and belongs to the most natural and pure species. It is considered the most nutritious salt in the world!
The salt is extracted by hand and minimally processed into an unrefined natural product, completely free from any additives.
Pink Himalayan Salt contains many trace elements and minerals such as calcium, sulphates, zinc, magnesium, iodine and much more. These rich minerals give the salt its characteristic pink color. In total we find more than 84 nutrients in the Pink Himalayan Salt.
Pink Himalayan salt is also suitable for wellness purposes: a Himalayan salt bath has a detoxifying effect and is a true pleasure! The minerals stimulate blood circulation and soothe aching muscles.
Pink Himalayan Salt is now also available in handy resealable bags!
CHARACTERISTICS:
Contributes to the detoxification of the body.
Pink Himalayan Salt has a lower sodium content than the normal kitchen salt.
Rich in trace elements and minerals.
Also suitable for use in steam bath, salt bath or sauna.
Pure unrefined natural rock salt.
INGREDIENTS:
100% natural salt without any form of additives.
REFILLABLESALT GRINDER MANUFACTURED FROM GLASS:
Contains 190 grams of Pink Himalayan Salt.
Height of the Salt Grinder: 19 cm.
Diameter foot: 6.4 cm, center: 4 cm.
USE:
Dosing moderately, the taste of this salt is somewhat stronger than average kitchen salt.
Also suitable for use in steam bath, salt bath or sauna.
Click here to view all available refillable salt grinders!

Free shipping from €45 for Belgium, the Netherlands and Luxembourg (For orders <29kg).
For other countries and other quantities,view the shipping conditions here!
SALT GRINDER PINK HIMALAYAN SALT available at
NATURAL BIO STORE

!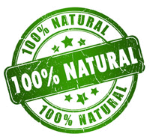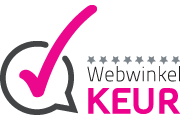 Read more
Read less
Reviews
Denard
Snel geleverd, fantastisch!
Posted on 11/03/2019
Bart Huybrechts
Heel leuk!
Posted on 08/06/2018
Gonda Van der meulen
Snel geleverd! Goed verpakt! Dit is een fantastisch cadeau
Posted on 07/11/2017
Magda Bollen
Super! Zeer tevreden!
Posted on 07/11/2017
Jolien Vuchelen
Top product!
Posted on 07/11/2017
Add your review
Can we help?