OCEAU MARINE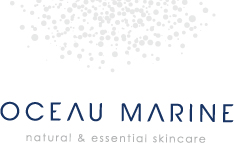 OCEAU MARINE
Natural Care
From the beginning OCEAU MARINE has made it a matter of honor to make products that are worthy of your skin and this has prompted them to focus on seawater as the active ingredient for cosmetics. The combination of scientific research and brand expertise guarantees both comfort and nutrition when you use the natural treatments of OCEAU MARINE.
One of the many properties of seawater is to supply the minerals and trace elements that the skin, the largest human organ, needs to function properly. The composition of seawater is similar to that of the liquid in our cells, which makes it remarkably compatible with the human body.
Seawater provides the minerals and trace elements that the skin needs throughout life and this makes OCEAU MARINE a universal reference, research has led them to add plant extracts to some of the original products, creating specific properties that make the overall improve well-being.

METHOD:
It is the wish of OCEAU MARINE to show profound respect for nature, not only in the ingredients they use but also in the packaging of the products. For example, only packaging made from biodegradable, recycled materials and vegetable inks is used to reduce the impact on the environment as much as possible.
Oceau Marine is committed to developing products for all skin types, from babies to the elderly and for all ethnic groups.
OCEAU MARINE

Natural Care at
NATURAL BIO STORE

!