Free Shipping & Return starting from 59€!
5% Discount for orders >70€!
8% Discount for orders >100€!
Webshop Natural & Organic Products
NATURAL BIO STORE
Finest Selection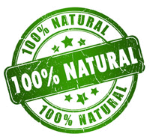 WEBSHOP NATURAL PRODUCTS
WHOLESALE & RETAIL

✔Free shipping & return starting from 59€ for Belgium, The Netherlands and Luxembourg.

(For orders <29kg)




*The Organic products at NATURAL BIO STORE are certified organic products.