5% Discount for orders >€80
Himalayan Salt Tile with Stand (20x20x3cm)
Free Shipping&Return starting from €45
5% Discount for orders >€80
8% Discount for orders >€100
Description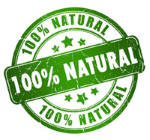 HIMALAYA SALT TILE

(20x20x3cm)


WITH STAND

Himalaya Salt Tile including metal holder with bamboo handles.

Add a unique touch to the presentation of dishes! The Himalayan Salt Tile of NATURAL BIO STOREFinest Selection comes directly from the salt mines in Pakistan's Himalayan region. This Salt Tile is extracted from Halite (crystallised salt crystals) and is a 100% natural and unrefined product with a beautiful pink marbled colour!

This tile is very versatile and can be used in different ways for lightly salting all your dishes! The Himalaya Salt Tile gives all your preparations a lightly salted touch and ensures that less salt is used than when you would season your preparations yourself. Due to the presence of many minerals, this gives a much more complex flavour than salt alone! This salt taste is very refined and very friendly to your taste receptors.

 

The Himalaya Salt Tile is suitable for the barbecue, oven and gas fire, or simply to keep dishes or desserts cool or warm for a longer period of time.


A Himalayan Salt Tile can be used in many different ways, as the stone has the special property of retaining temperatures for a long time; the possibilities of the saltstone are almost endless!

 

Free shipping & returning from €45 for Belgium, the Netherlands and Luxembourg!
USE
Use the Himalayan Salt Tile on the barbecue, on the gas cooker or in the oven for
warm preparations such as meat, fish and vegetables. This stone is also very suitable as a cold surface for the presentation of starters, sushi, salads, vegetables, cheese, fruit, ice cream and desserts.
You can enjoy dining with guests by using the Himalaya Salt Stone as an alternative to a stone grill; this way, you can choose how well you want the food to be cooked. This Himalaya Salt Stone also adds a very original touch to the presentation of your dishes!

For cold dishes:
Place the Himalayan Salt Tile in the freezer for about 30 to 60 minutes and use it as a presentation plate for sushi, fruit and desserts.

To keep dishes warm:
Heat the Himalayan Salt Tile in an oven at 60°C for 30 minutes. When the stone comes out of the oven, you can place any pre-baked, previously cooked or hot dishes on the salt stone to serve on while the food stays at temperature.
For cooking on the table:
Preheat the oven to 170°C and place the saltstone in the oven on the grid. Let the saltstone warm up for about 15 minutes, then increase the temperature to 250°C and leave the saltstone in the oven for another hour before baking & roasting at the table.
Roasting directly in the oven:
Do you want to bake or roast something in the oven? Roast it for about 30 minutes at a temperature no higher than 170°C directly on the stone.
Cooking on a gas fire:
Place the tile in a non-sticky pan or directly on the flame. Use only on a small flame and preferably with a flame tamer.
On the barbecue:
Make sure the barbecue has at least 2 heat zones: a high heat zone and a medium heat zone. Heat the saltstone indirectly in the coldest zone for the first 15 minutes. After that, move it a little closer to the hotter zone. The Himalayan Salt Stone is hot enough when you pour a drop of water on it and it immediately starts to simmer.
The salt stones can be used until they run out or break. It is possible that the stone will discolour slightly over time, but this will not affect the use of the stone. A saltstone will last about 20 times with normal use on the barbecue, a lot longer with cold use.
PRECAUTIONS
When used at higher temperatures (+170°C), it is advisable to heat the stone gradually and thus to increase the temperature gradually to prevent possible cracking. Let the stone warm up first for about 15 minutes at about 170°C to prevent premature cracking.
MAINTENANCE
The Himalayan Salt Stone can be easily cleaned by scouring with a scouring pad and cold water (possibly with sodium bicarbonate) and rinsing very thoroughly to remove all residue. Then dab dry with a clean cloth.
It is very important to keep the Himalayan salt stone in a dry, dark place. It is even recommended to wrap it in a clean dry cloth!
Order your HIMALAYA SALT TILE WITH HOLDER at
NATURAL BIO STORE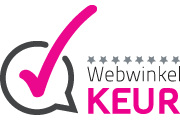 Read more
Read less
Reviews
Marc Duprez
Très belle planche à sel et bien emballé
Posted on 31/05/2022
Jan Devries
Ik ben heel tevreden met deze zoutsteen, gebruik deze altijd op mijn barbecue en gaat heel lang mee.
Posted on 31/05/2022
Marit B.
Mooie zoutsteen!
Posted on 31/05/2022
Add your review