5% Discount for orders >€80
Coconut Sugar Organic & Raw 300g
Free Shipping&Return starting from €45
5% Discount for orders >€80
8% Discount for orders >€100
Description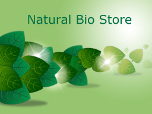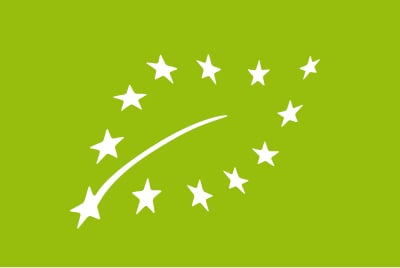 ORGANIC COCONUT SUGAR
Stand-up Pouch 300 grams
Natural Coconut Sugar from controlled organic cultivation. Coconut sugar is a 100% natural and unrefined sweetener suitable to replace traditional granulated sugar or cane sugar.
A fine sugar with a delicious taste that is comparable to brown sugar. Coconut Sugar has a low glycemic index of 35, so it has less influence on fluctuations in blood sugar levels. The glycemic index indicates how quickly carbohydrates are absorbed into the blood. A lower GI value ensures that carbohydrates are absorbed into the blood more slowly, which ensures a more stable blood sugar level.
Although its name suggests otherwise, Coconut Sugar does not taste like coconut at all. Coconut Sugar is almost as sweet as brown sugar and has a light caramel taste. It is considered a healthy sugar and can be used as a sugar substitute in coffee, tea, chocolate milk, fruit salads or desserts. Also ideal for baking and cooking because it melts quickly without burning!
Also available: Panela Organic Cane Sugar.
CHARACTERISTICS
From controlled organic cultivation
A 100% natural and unrefined product
Alternative to traditional sugar
Low Glycemic Index (35)
Sweet, light caramel flavor Rich in trace elements and minerals
Gluten free
Vegan
USAGE
Suitable to replace traditional traditional, refined (processed) sugars. Ideal for baking and cooking as it melts quickly without burning.
Suitable as a sweetener in coffee, tea, chocolate milk, smoothies, fruit salads or desserts.
Also suitable for people who follow a raw food diet.
Coconut Sugar has the same sweetening power as regular sugar.
Storage: Keep dry, cool and tightly closed.
By now, everybody knows that the intake of too much sugar can have harmful effects on health. The excessive use of (refined) sugar can lead to weight gain, the development of cardiovascular diseases and fluctuations in hormone levels. That is why it is wise to replace the refined sugars that you use in dishes with an alternative that is a lot less unhealthy.
MANUFACTURING PROCESS
Coconut Sugar, also known as Gula Java is extracted from the blossoms of the coconut palm (coco nucifera), which mainly grows in Southeast Asia. The nectar is obtained by making small cuts in the flower of the coconut palm. This releases the nectar and allows it to be collected. The nectar from the coconut blossom is collected, boiled down and finely grinded.
The advantage of this method is that no trees are killed or fields are burned down, as happens with sugar cane, for example. The coconut palm continues to grow and bloom, so it is a very sustainable way of producing.
When making, only the water from the nectar evaporates, so all the minerals and vitamins from the nectar remain in the sugar. Those minerals include: magnesium, zinc, iron and potassium.
INGREDIENTS
100% Organic Coconut Blossom Sugar
NUTRITIONAL VALUES
| | |
| --- | --- |
|   | Average value per 100 grams |
| Energy | 392 Kcal / 1364 Kj |
| Fats | 2 g |
|   *of which saturated fats | 1.5 g |
| Carbohydrates | 92 g |
|   *of which sugars | 88 g |
| Dietary fiber | 2 g |
| Protein | 2 g |
| Salt | 0.2 g |
Present Trace Elements:
Fructose: 2.6g/100g
Glucose: 2.3g/100g
Sucrose: 92.8g/100g
Maltose: <0.5g/100g
Lactose: <0.5g/100g
Free shipping from €45, for Belgium, Luxembourg and the Netherlands (for shipments up to 29 kg).
For other countries and quantities: View our shipping rates here.

Order affordable ORGANIC COCONUT SUGAR at
Natural Bio Store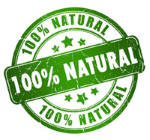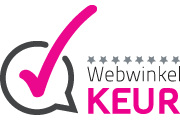 Read more
Read less