8% Discount for orders >€100
Black Himalayan Salt "Kala Namak" Fine 25kg Bulk Bag
Free Shipping&Return starting from €45
5% Discount for orders >€80
8% Discount for orders >€100
Description

KALA NAMAK Fine Grain
Black Himalayan Salt

Bulk Bag 25kg

Kala Namak, also often called Black Himalayan Salt or Black Indian Salt. This exclusive salt is a 100% natural unrefined rock salt, so without any additives. This is by far the purest salt available on earth and is absolutely free of toxins or contaminants. This is pure salt in the purest form and you can taste it!
Kala Namak is a natural product that contains essential trace elements and minerals that are good for our health. This salt is extracted in the Himalayas where it has been resting for more than 250 million years. The stone mineral forms brownish pink to dark purple translucent crystals.
In many South Asian kitchens it is often presented as a spice in dishes such as chaats (vegetable and fruit salads) and chutneys. Black Himalayan salt is one of the purest forms of salt, is highly appreciated by enthusiasts and is often called "The Salt of Salts"!
Kala Namak is very popular with vegans due to it's "egg-taste". You can add an "egg-taste" to your dishes without using eggs.
Black Himalayan Salt, Kala Namak is now also available in handy refillable salt grinders!
The only salt that the body can digest, absorb and use is unrefined sea salt or rock salt. Common table salt often only contains sodium chloride and added iodine. It does taste like salt, but adds very little to our health. Moreover; sodium increases our blood pressure. However, our body does need salt. No kitchen salt, which is refined (processed), but unprocessed salt. And not only to improve the taste, but above all to promote health. Unrefined salt is rich in minerals and trace elements and has a very special composition that fits perfectly with the composition of our body fluids, such as blood and cell fluid.
CHARACTERISTICS
Specific sulfuric egg flavor.
Traditional and unprocessed salt for a pure, unrivaled earth flavor!
Great for fish dishes, vegetables, fruit, chicken and rice.
Rich in trace elements and minerals.
Naturally unrefined salt.
INGREDIENTS
100% natural unrefined rock salt without additives.
USE
Can be used in dishes that you want to give an egg-like taste such as fish dishes, chicken, rice, chutneys, vegetable and fruit salads ...
Use moderately, the sulfur taste quickly becomes too strong.
DID YOU KNOW...
Himalayan Salt has traditionally been regarded as particularly precious and medicinal in the area of ​​origin. According to tradition, it comes from the primeval water at the time of the creation of heaven and earth. Deep in the interior of the Himalayas, this primeval water was transformed into a salt crystal in which this creative power is stored. This salt myth appears to correspond wonderfully with the scientific facts. Life originated in the water, the so-called primal soup. The primordial soup or primeval sea contained the building materials of life, the elements that also make up our bodies. The Himalayan salt comes from the dried up parts of the primeval sea and contains the vital elements in their original composition and proportion.
Himalayan Salt is a much more balanced and healthier choice compared to regular kitchen salt. High-quality Himalayan Salt is one of the purest salts you can find, it is usually mined by hand. This differs greatly from table salt, which involves much of the unnatural interference. Table salt is processed very heavily, so that the minerals are lost. Commercial table salt consists of 97.5 percent to 99.9% pure sodium chloride.
Commercial kitchen salt is completely stripped of most minerals, with the exception of sodium and chloride. It is then bleached, cleaned with chemicals and heated at extremely high temperatures. The iodine added to table salt is almost always synthetic, which is difficult for our bodies to absorb. It is treated with anti-caking agents, which prevent the salt from dissolving in water and clumping into the salt container. These same agents then prevent the salt from absorbing in our own body, which leads to a build-up and deposition in the organs. This can cause serious health problems. Studies have shown that for every gram of salt consumed that the body cannot process, your body will use 20 TIMES of the amount of cellular water to neutralize the sodium chloride present in this chemically treated salt.

Free shipping from €45 for Belgium, the Netherlands and Luxembourg (For orders <29kg).
For other countries and other quantities,view the shipping conditions here!
BLACK HIMALAYAN SALT, KALA NAMAK IN BULK at
NATURAL BIO STORE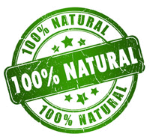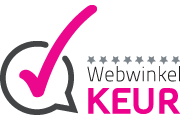 Read more
Read less
Reviews
Bernd Meelberghs
Snel geleverd en een uitstekende kwaliteit!
Posted on 17/06/2020
Johan Arendsen
Snel geleverd en een heel correcte prijs, ik ben heel tevreden.
Posted on 17/06/2020
Add your review
Related products






Can we help?