YOGHURT OF BULGARIA

YOGHURT OF BULGARIA
Probiotic Cosmetics
The natural Ant-Aging cosmetics line from Yoghurt of Bulgaria contains everything you need to care for your face, hair and body! The products of Yoghurt or Bulgaria do not contain parabens, the natural formula contains no artificial colors, preservatives or additives of animal origin.
Yoghurt of Bulgaria is manufactured with care for the dry and sensitive skin! Because of the high amount of probiotic active ingredients, including natural Bulgarian rose oil, Bulgarian yoghurt, natural oils and vitamins, this cosmetic line moisturizes dry skin successfully, soothes sensitive skin and makes them soft and supple!
OPERATION:
The Yoghurt of Bulgaria cosmetics series is based on a concentrate of Bulgarian yoghurt with natural Bulgarian rose oil. The Bulgarian yogurt is known worldwide for its miraculous properties: it contains lactobacillus and enzyme synthesized by stimulating living cells. The Bulgarian rose oil has also been one of the best and most sought-after essential oils in the world for centuries: this oil contains more than 300 active ingredients that are valuable to the human body. This unique composition provides cosmetic products with probiotic properties that stimulate collagen synthesis, increase the absorption of oxygen and improve the respiration of skin cells by up to 115%. The result is a soft, smooth and renewed skin that also smells delicious ...
These natural cosmetics products are manufactured from environmentally friendly hypoallergenic components with a soft natural fragrance. These provide intense hydration, nutrition for the skin and are very effective in fighting the signs of aging skin. Thanks to exceptional ingredients such as probiotic yoghurt, natural Bulgarian rose oil, this new range of products is indispensable in the fight against wrinkles and aging!
CHARACTERISTICS:
100% Vegetable, free of parabens.
Without synthetic dyes.
Contains no "petroleum-based" products.
Made without genetic organisms.
Effective in the fight against wrinkles and aging!
With anti-inflammatory properties.
Unbeatable value for money.
YOGHURT OF BULGARIA

at
NATURAL BIO STORE

!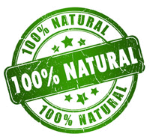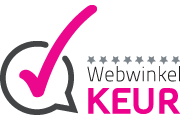 2% Sale