Mini Gift Set Yoghurt of Bulgaria
Free Shipping&Return starting from €45
5% Discount for orders >€80
8% Discount for orders >€100
Description

GIFT BASKET "For Woman"
Yoghurt of Bulgaria
Beautiful Gift Set for woman with 100% natural and probiotic Anti-Aging care products suitable for the most sensitive skin.
The gift set includes a day cream for face, a face and body cream-soap and a mini shower gel. In addition to being the perfect gift, it also comes in a convenient travel packaging. The bundled products are suitable for every skin type, including sensitive skin.

CHARACTERISTICS:
✔Women's gift set of three products - day cream, cream-soap and shower gel.
✔In a convenient packaging for travel.
✔100% vegan and paraben-free.
✔Without synthetic dyes.
✔Contains no "petroleum-based" products.
✔Made without genetic organisms.
✔Most effective in the fight against wrinkles and aging!
✔With anti-inflammatory properties.
✔Unparalleled value for money.

✅This gift basket contains:
1x Day Cream 30 ml
1x Cream Soap 50 g
1x Shower Gel 75ml
✔ Day cream
Yoghurt of Bulgaria Natural Day Cream is suitable for the most sensitive skin, absolutely free from parabens! The day cream combines a light and delicate texture with highly effective ingredients that fight the skin aging process. It contains a hydrolyzed Yogurt protein and natural Bulgarian rose oil. The hydrolyzed Yogurt protein improves hydration considerably, an important condition for beautiful, healthy and young skin. The ingredients also contain a UV filter, which protects the skin against premature sun damage and age spots.
Use: Apply in the morning before going out, on thoroughly cleansed skin and massage gently until fully absorbed. For best results use with the other products from the Yoghurt of Bulgaria cosmetic line. 
✔ Cream Soap

The Yoghurt of Bulgaria probiotic cream soap pampers the skin and senses, enveloping them in an airy foam. It heals irritated skin, relieves inflammation and hydrates in depth. The hydrolysed yoghurt protein and the natural rose oil soften and gently nourish. After use the skin is clean and rejuvenated.
Use: Apply on wet skin with gentle massage movements until rich foam is formed. Rinse thoroughly with water. Avoid contact with the eyes. 
✔ Shower Gel

The Yoghurt of Bulgaria probiotic toning shower gel provides gentle care for the whole body and combines delicate cleansing with a touch of freshness and comfort. The shower gel instantly moisturizes, nourishes and tones the the skin. The hydrolysed protein of Bulgarian yoghurt and the natural Bulgarian rose oil preserve the protective lipid barrier of the skin and prevent inflammation and irritation.
Use: Apply on wet skin and massage gently until a rich foam is formed. Rinse thoroughly with water. Avoid contact with the eyes!
About YOGHURT OR BULGARIA:
The natural Ant-Aging cosmetic line from Yoghurt of Bulgaria contains everything you need to care for your face, hair and body! The products Yoghurt of Bulgaria do not contain parabens, the natural formula contains no artificial colors, preservatives or additives of animal origin.
Yoghurt of Bulgaria is made with care for dry and sensitive skin! Due to the high amount of probiotic active ingredients, including natural Bulgarian rose oil, Bulgarian yogurt, natural oils and vitamins, this cosmetic line successfully moisturizes dry skin, soothes sensitive skin and makes it soft and supple!

Free shipping & return starting from 45 € for Belgium, The Netherlands & Luxemburg! (For orders <29kg).
For all other countries and amounts, please check the shipping rates.
GIFT SET YOGHURT OF BULGARIA Natural Skin Care Products at
NATURAL BIO STORE

!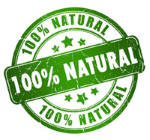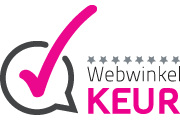 Read more
Read less
Can we help?