8% Discount for orders >€100
Natural After Sun Cream 200ml
Free Shipping&Return starting from €45
5% Discount for orders >€80
8% Discount for orders >€100
Description

NATURAL AFTERSUN CREAM
Enriched with Hemp Seed Oil, without parabens
BODI BEAUTY's soothing Natural AfterSun Cream refreshes and effectively regenerates the skin after prolonged sun exposure with an optimal level of hydration. Gentle cream that immediately soothes and moisturizes sun-tired skin.
AfterSun can provide relief from sunburn and help soothe dry, red and sensitive skin. It restores the moisture balance of the skin and has a cooling effect.
Even if you have applied sunscreen all day long, your skin still needs extra care after a day of exposure to the sun. The Natural AfterSun Cream without parabens from BODI BEAUTY has been specially developed for the needs of the skin. It provides exactly what the skin needs, namely intensive care, softening and hydration.
Natural AfterSun Cream from BODI BEAUTY contains coenzyme Q10, D-panthenol, pomegranate extracts (Colla-Gain), aloe, green tea, marigold and vegetable oils (argan, almond, shea butter and apricot).The natural ingredients help slow down the aging process and restore elasticity and smoothness to the skin.
PROPERTIES
Soothing AfterSun Cream for the whole body.

Contains D-panthenol, pomegranate extract, aloe, green tea and a complex of vegetable oils.

Soothes, hydrates, nourishes and regenerates the skin.

Suitable for all skin types, including extra sensitive skin.

Suitable for the whole family.

Water-based AfterSun.

Without parabens.
USAGE
Smooth the cream over the exposed skin or all over the body, then massage in gently until the AfterSun Cream is completely absorbed.
Suitable for everyday use.
To be used in combination with natural sunscreen cream.
Prolonged exposure to the sun can be harmful to the skin, it is recommended to avoid sunburn.
Warning: For external use only, keep out of reach of children.
Advice: to help prevent sunburn, it is best to use a high-quality natural sunscreen.
If you have suffered a slight sunburn, use a natural hydrating Body Lotion to help your skin recover.
CONTENT
200ml in a tube with flip-top cap.
ACTIVE INGREDIENTS
Aquaxyl - 100% natural complex of sugars, which immediately moisturizes the skin and maintains the effect for up to 48 hours. Restructures and improves the skin barrier, reducing the risk of dehydration. Preserves and increases water retention in the skin, keeping it in good condition.
Coenzyme Q10 (Co Q10) protects the skin from the so-called photoaging of the skin due to frequent sun exposure, visiting the solarium and some cosmetic procedures using different types of rays. Regular use of cosmetics containing Q10 leads to the accumulation of coenzyme in the skin and helps to increase its natural protection against harmful rays. It is believed that coenzyme not only provides protection but actually slows down the aging process and keeps the skin fresh and firm.
Cannabis oil has the ability to saturate the skin with fatty acids and restore its protective barrier, protect it from the harmful effects of ultraviolet rays, moisturize and repair.
Vitamins A, E and D-panthenol - stimulate the formation of new cells, improve skin tone and elasticity.
Complex of oils - hemp, argan, almond, shea, olive apricot, which improve metabolism and prolong the life of skin cells. Green tea, calendula and aloe extracts - have a calming and regenerating effect
INGREDIENTS (INCI)
Aqua, Aluminum Starch Octenyl Succinate, Helianthus Annuus Seed Oil, Glycerin, Glyceryl Stearate, Isoamyl Laurate, Cetyl Alcohol, Panthenol, Olea Europaea Fruit Oil, Trobroma Cocoinus Buttermint, Cannabis Sativa Oil, Argania Spinosa Kernel Oil Anhydroxylitol, Xylitol, Calendula Flower Extract,Officinalis Sinensis Leaf Extract, Aloe Barbadensis Leaf Extract, Lanolin, Stearic Acid, Tocopheryl Acetate, Albiin-Cabene, Allantoin, Carbomer, Xanthan Gum, Sodium Hydroxide, BHT, Disodium EDTA, Ethylhexylethanol, Glycerin Perfume, Hexyl Cinnamalool, Coumarin, Limonene.

Free shipping and return from €45 for Belgium, Netherlands & Luxembourg (For orders <29kg).
For other countries and other quantities view the shipping conditions here.
NATURAL AFTERSUN CREAM without parabens

, now available at

NATURAL BIO STORE

!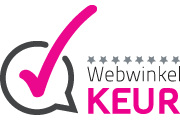 Read more
Read less
Reviews
Evy Taverniers
Goede zachte aftersun met een heel lekker geurtje. Ik ben blij dat ik een aftersun heb gevonden die ik kan verdragen.
Posted on 15/06/2022
Add your review
Can we help?