Yoghurt of Bulgaria ⭐Paraben-Free Hydrating Body Lotion 230ml
Free Shipping&Return starting from €45
5% Discount for orders >€80
8% Discount for orders >€100
Description

Yoghurt of Bulgaria
INTENSE HYDRATING BODY LOTION
Paraben-Free
Intense Hydrating Paraben-Free Natural Body Lotion  of Yoghurt of Bulgaria contains hydrolyzed Bulgarian yoghurt protein, natural Bulgarian rose oil and vitamin E.
It has a light texture and a fast absorbing formula. It possesses moisturizing, nourishing and smoothing effects. In its composition, the bodylotion contains a UV filter that protects the skin from the harmful UV rays. The frequent use of this lotion leaves the skin soft, smooth and well-hydrated.
This 100% natural Body Lotion is free of parabens and suitable for the most sensitive skin.
PROPERTIES:
✔Super moisturizing & hydrating Paraben-Free Body Lotion suitable for daily skin care.
✔Contains hydrolyzed yoghurt protein and natural rose oil.
✔Softens, smoothes and moisturizes skin in depth.
✔Suitable for sensitive skin.
✔Paraben-free!
✔100% Natural.
✔Probiotic.
The natural Ant-Aging cosmetics line from Yoghurt of Bulgaria contains everything you need to care for your face, hair and body! The products of Yoghurt or Bulgaria do not contain parabens, the natural formula contains no artificial colors, preservatives or additives of animal origin.
Yoghurt of Bulgaria is manufactured with care for the dry and sensitive skin! Because of the high amount of probiotic active ingredients, including natural Bulgarian rose oil, Bulgarian yoghurt, natural oils and vitamins, this cosmetic line moisturizes dry skin successfully, soothes sensitive skin and makes them soft and supple!
DIRECTIONS FOR USE:
Apply the Body Lotion on a clean skin with light massage movements. For best results use in combination with  the other Yoghurt of Bulgaria products!

Free shipping & return starting from €45 for Belgium, The Netherlands & Luxemburg! (For orders <29kg).
For all other countries and amounts, please check the shipping rates.
YOGHURT OF BULGARIA INTENSE HYDRATING PARABEB-FREE BODY LOTION, available now @
NATURAL BIO STORE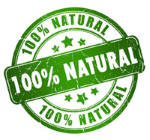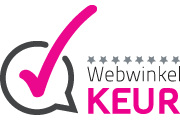 Read more
Read less
Reviews
Maxime
Enfin une lotion qui n'effecte pas la peau, super contente.
Posted on 21/01/2020
J. Vereenooghe
Heel aangename bodylotion en een lekker geurtje, heel goede kwaliteit!
Posted on 21/01/2020
Add your review
Related products






Can we help?