8% Discount for orders >€100
Oregano, dried & sliced 1000 grams
Free Shipping&Return starting from €45
5% Discount for orders >€80
8% Discount for orders >€100
Description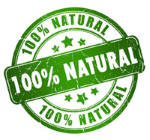 OREGANO, Dried & Sliced

Dried Herbs & Spices
Dried and sliced Oregano (botanical name: Origanum vulgare L.) of the best quality, 100% natural product with a delicious aroma. Dried oregano has a more intense flavour than fresh oregano, the taste of dried oregano gives a sweet spicy addition to your dishes.
Delicious aromatic herb which is often used in herbal teas, herb mixes and in Mediterranean cooking. In combination with other herbs, it is indispensable in many meat and fish dishes, soups, marinades, sauces, dips, dressings, roasted Mediterranean vegetables and pizza. Oregano is known for its earthy aroma and is often regarded as the heart of Mediterranean cuisine due to its distinctive sweet fragrance and sharp flavour.

Oregano, also known as wild marjoram (Origanum vulgare) is a perennial, perennial plant in the Lamiaceae family. As a member of the Lamiaceae family, it is closely related to mint, thyme, marjoram, basil, sage and lavender. Although the flavour is similar, oregano is not the same as marjoram (Origanum majorana): marjoram is an annual plant with a somewhat sweeter and softer aroma.
Oregano is a herb which originates from countries around the Mediterranean area such as Spain, Italy, Morocco, Egypt and Turkey. The area where oregano is grown determines its appearance, flavour and smell. The Greek and Turkish oregano have a slightly more pungent flavour and the Italian, Spanish and European oregano have a milder taste. The herb thrives in calcareous soil with rocky subsoil, in a temperate to subtropical climate. It is a perennial and evergreen plant with green, pointed leaves that can grow up to 50cm high. It flowers from July to September with white and/or purplish-red flowers.
CHARACTERISTICS
100% Natural dried herbs without additives
Dried & sliced
Vegan
Allergen free
Lactose-free
Gluten-free
Ecological Packaging (recycled paper bag)
Nut-free
Powerful, spicy and herbal
USAGE
Add only at the end of cooking to ensure maximum effect.
Mixing oregano with olive oil makes a delicious marinade for meat on the grill or barbecue, add some fresh lemon juice to this marinade and you get a delicious fish sauce.
Delicious with many meat and fish dishes, soups, marinades, sauces, dips, dressings, roasted Mediterranean vegetables, pizza, ...
Oregano combines well with other herbs such as basil, garlic, thyme, rosemary, sage and parsley.
Can be added to cold and hot dishes.
Use the herb in moderation, the taste quickly overpowers.
Storage:
Keep tightly closed in a dark and dry place, this way the aroma and taste are preserved the longest.
INGREDIENTS
Dried oregano, 100% natural with no additives.
This product contains no allergens.
Cross-allergenicity: may cause reactions in people who are allergic to other plants in the Lamiaceae family, including thyme, basil, hyssop, lavender, marjoram, mint and sage.
POSITIVE PROPERTIES
Apart from its use in cooking, it is also known as a healing herb, supposedly supporting the immune system, nerve and rheumatic pains, digestion, respiratory disorders and stomach and intestinal complaints. Oregano is known for its high concentration of antioxidants. Besides vitamins A, C, E and K, the minerals calcium, magnesium, manganese, potassium, iron and copper are important ingredients.
Oregano tea is used to support coughs and colds due to its expectorant effect, similar to that of thyme tea.
The most researched constituent of wild oregano is the phenolic monoterpene carvacrol which has a strong antimicrobial effect, thus the ancient Egyptians used oregano to preserve food and to cleanse wounds.
Medicinal uses of oregano date back to the ancient Greek and Roman empires where preparations from the leaves were used locally to treat skin ulcers and aching muscles, and as an antiseptic. Hippocrates used oregano among others for the treatment of stomach ache, respiratory diseases and as an antiseptic. Dioscorides used oregano tea with wine to treat snake bites. He also used oregano to treat coughs, colds, stomach disorders, psoriasis, jaundice and tonsillitis.
In the 16th century Paracelsus used oregano to treat diarrhoea, psoriasis, and fungal disorders.
HISTORY
Although it is often associated with Italian cuisine, the word oregano comes from Ancient Greek, which suggests that it was discovered there. According to legend, the herb was created by Aphrodite, the Greek goddess of love, and was revered to the point that newlyweds would wear an oregano wreath to bless them with happiness.
The Roman conquest of Greece brought oregano, previously valued for its medicinal properties, to the kitchen and it was soon invariably included in meat and fish dishes and even in wine.

Free shipping and return from €45 for Belgium, Netherlands & Luxembourg (For orders <29kg).
For other countries and other quantities:view the shipping conditions here.
Read more
Read less
Can we help?