Free Shipping&Return starting from €45
5% Discount for orders >€80
8% Discount for orders >€100
Description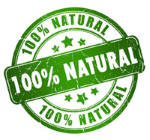 VALERIAN ROOT
Valerian root is the common name for the underground parts of the plant Valeriana officinalis L. It is one of the most commonly used herbs that has calming properties. In herbal medicine, Valerian root has been used since ancient Greece to support the treatment of stress, anxiety, nervousness and sleeping problems.
The root contains valeric acid, which is the main active substance of the plant. Only the roots of a two or three year old plant are used.
Valerian root can be used as hot or cold valerian tea or in herbal recipes. Valerian tea has a slightly sweet and spicy aroma with a hint of bitterness. You can sweeten your herbal tea to your own taste or combine valerian tea with peppermint or lemon balm for a pleasant flavour.

Preparation of Valerian tea:
Use a maximum of 2 teaspoons of valerian root with a cup of hot water, then allow to brew for 10 minutes. Strain through a sieve and enjoy your delicious home brewed herbal tea!
INGREDIENTS
100% Natural dried Valerian root (valeriana officinalis).
Allergen free.
CONTENT
500 grams
CHARACTERISTICS
100% Natural herbal tea without additives
Vegan
Allergen free
Lactose-free
Gluten-free
Ecological packaging (recycled paper bag)
Nut-free
USAGE
3 cups per day.
Store in a cool, dry and dark place, sealed and out of reach of children.

Warning:
The use of herbs is an addition to a healthy lifestyle, not a replacement of regular health care.
Consult a doctor before using herbs in case of pregnancy, lactation, children, use of medicines and illness. Herbs may have side effects, contraindications and interactions with other medications.
ABOUT...
The Latin name is derived from valere, meaning to make healthy. Valerian was already used by Greeks and Romans as a medicinal herb in the fourth and fifth centuries BC. Hippocrates and Galenus recommended it for insomnia and Dioscorides, a pioneer in medicine and herbalism, pointed out the unpleasant smell of this medicinal herb. He recommended it for heart palpitations, digestive disorders, epilepsy and inflammations of the urinary tract. Valerian was also used as a cough medicine.
Valerian grows naturally in Europe, Russia and the US and consists of upright, round stems with pinnate leaves and grows to a height of between 70 and 130 cm. The plant is mature after two or three years, the flowers are white to pink and bloom from June to August. The root is brown on the outside and white on the inside, it is harvested in the second or third year in September and October. In this period, the roots contain the highest amount of valerian acid.
Valerian root is sometimes called catnip because of its strong attraction to cats and also some other animals.
Read more
Read less
Can we help?