Persian Blue Salt Grinder 190g
Free Shipping&Return starting from €45
5% Discount for orders >€80
8% Discount for orders >€100
Description


PERSIAN BLUE SALT
REFILLABLE SALT GRINDER 190 grams


Persian Blue Salt is one of the most rare and exclusive salt species in the world. There is only one mine in the world where this salt is won, this mine is in Iran. The Persian Blue Salt is highly sought after by gourmets!

The NaCl content (Sodium chloride) in Persian Blue salt is much lower than in most other salt species, but the potassium content is quite high. The initially powerful flavor of this beautiful natural product has a surprisingly mild, soft, almost sweet aftertaste. The unusual bluish hue of this salt is derived from potassium, one of the most important minerals for the human body.


Persian Blue Salt is now also available in handy resealable bags!


The only salt that the body can digest, absorb and use is unrefined natural sea salt or rock salt. Common table salt often only contains sodium chloride and added iodine. It does taste like salt, but adds very little to our health. Moreover; sodium increases our blood pressure. However, our body does need salt. No kitchen salt, which is refined (processed), but unprocessed salt. And not only to improve the taste, but above all to promote health. Unrefined salt is rich in minerals and trace elements and has a very special composition that fits perfectly with the composition of our body fluids, such as blood and cell fluid.
INGREDIENTS:
100% natural unrefined salt without any form of additives.
CHARACTERISTICS:
Particularly exclusive salt.
In a handy refillable salt grinder with screw cap.
Pure unrefined natural product.
REFILLABLE GLASS SALT GRINDER:
190 grams Persian Blue Salt.
Height of the Refillable Salt Grinder: 19 cm.
Diameter foot: 6.4 cm, center: 4cm.
USE:
Persian Blue Salt is used for dishes that require fresh salty flavor and can be used as a visual highlight because of its blue tint.
Suitable for flavoring poached fish, poultry, white meat and vinaigrettes or for decoration in salads and vegetable dishes. The Persian Blue Salt is also delicious in combination with foie gras, truffle dishes, seafood, lobster, crab and meat dishes.
Click here to view all refillable salt grinders!

Free shipping & return from €45 for Belgium, the Netherlands and Luxembourg (For orders <29kg).
For other countries and other quantities,view the shipping conditions here!
PERSIAN BLUE SALT, SALT GRINDER

at
NATURAL BIO STORE

!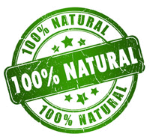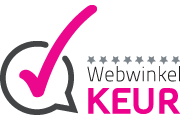 Read more
Read less
Reviews
K. P.
Ik ben gek op perzisch blauw zout, nu heb ik deze gevonden op jullie webshop in een handige zoutmolen voor een goed prijsje. Heel tevreden!
Posted on 19/01/2019
Karim EC
Heel tevreden.
Posted on 06/11/2017
M. Herrijgers
Heel mooie zoutmolen voor een zacht prijsje!
Posted on 06/11/2017
Add your review
Can we help?