Gourmet Pink Himalayan Salt Coarse (2-6mm) 1700 gram, Reusable jar with screw cap
Free Shipping&Return starting from €45
5% Discount for orders >€80
8% Discount for orders >€100
Description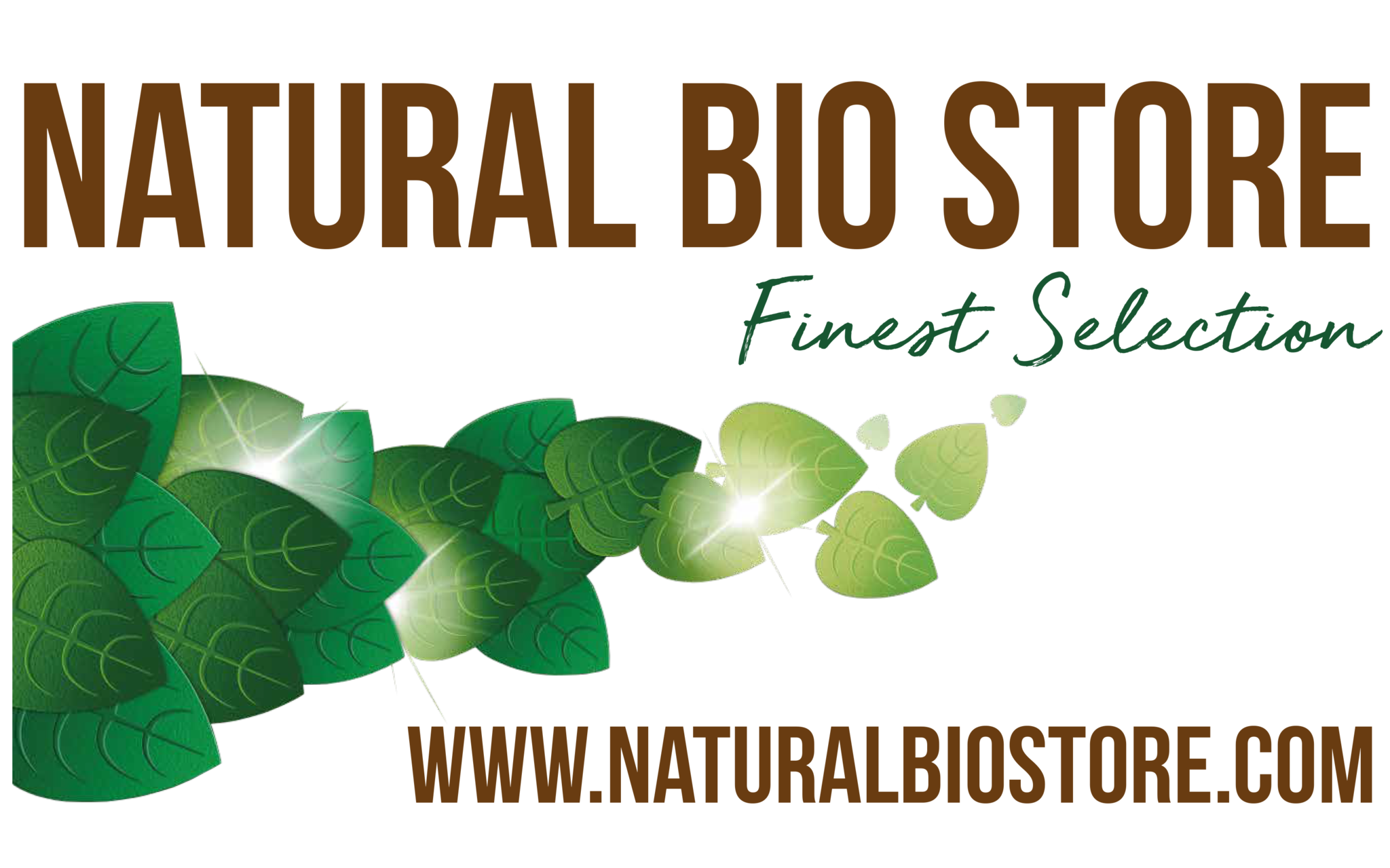 PINK HIMALAYAN SALT
Coarse (2-6mm)
Jar 1700 grams
100% Natural Coarse Pink Himalayan Salt in a reusable and recyclable plastic jar with screw cap.
Pink Himalayan Salt is the highest quality form of natural salt. It is 100% natural and unrefined, it does not contain any artificial addition! Himalaya Salt offers many benefits and also has a much fuller pronounced taste than standard kitchen salt.

The Coarse Pink Himalayan Salt fromNATURAL BIO STOREFinest Selection is a european certified product, ready-to-use and to be consumed!
View here all available packagings for Pink Himalayan Salt!
POSITIVE QUALITIES:
Suitable for external use both cosmetically and therapeutically.
Suitable for use in the kitchen to replace standard kitchen salt.
Contributes to the detoxification of the body.
Pink Himalayan salt has a lower sodium content than the normal kitchen salt.
Rich in trace elements and minerals.
Also suitable for use in steam bath, salt bath or sauna.
Pure unrefined natural salt.
Support a healthy vascular system.
Supports healthy lung and airway functions.
Supports a stable pH balance in the cells.
Contributes to the reduction of the signs of aging.
Contributes to a healthy sleep pattern.
Contributes to the increase in libido.
Supports in the prevention of muscle cramps.
Supports an increased hydration.
Contributes to the strengthening of the bones.
Contributes to normal blood pressure.
Supports blood circulation.
Salt is regarded as one of the soil components of the body. The salt penetrates the body in the same way as the seawater, which makes salt all over the world. Salt is the essence of all that exists.
For thousands of years the human being extracts his salt requirement from the seawater, but there are big differences in the quality of salt. Through the industrialization the natural salt is "chemically cleaned" and reduced to a combination of sodium and chlorine. We can actually no longer speak of real salt but of a chemical product. Just kitchen salt is such a product that is not absorbed by the body and even taxed. This allows us, however salt we eat, to get a shortage of minerals that we need to function optimally. For the various body processes, the body uses minerals such as sodium, potassium, calcium, magnesium that play an essential role in the complex functions of the cells.
HEALTHY WITH HIMALAYAN SALT!
This at least 250 million years old virgin salt has retained all its good qualities in its perfectly pure form. This pure natural crystal salt from the Pakistani Himalayas is considered the most nutritious salt in the world and contains 84 minerals and trace elements that naturally occur in the human body. It is these rich minerals, especially iron, that give the salt its characteristic pink color.
Our body consists for the most part of water and salt. In addition to water and oxygen, salt is indispensable and essential for the body: the interplay of water, salt and minerals forms the basis of our health, but salt only works when it is absorbed by the body.
Sodium chloride, or simply common salt, is a chemical that is not absorbed, but that is charged to the body. Because of this, we can have a shortage of salt, however much salt we eat. Pink Himalayan Salt is an unrefined salt and perfectly natural. It has retained all its original elements and is just as important: Himalaya Salt is completely absorbable!
Pink Himalayan Salt has many applications: it can be used as a replacement for table salt and as a body care product.
THE ORIGIN OF HIMALAYAN SALT
Himalayan Salt traditionally counts as extremely expensive and medicinal in the area of origin. According to tradition, it comes from the primeval water at the time of the creation of heaven and earth. Deep in the interior of the Himalayas this primordial water was transformed into salt crystal in which this creative power is stored.
This salt mine appears to perfectly match the scientific facts. Life originated in the water, the so-called primal soup. The primeval soup or primeval sea contained the building materials of life, the elements from which our bodies still exist. The Himalayan Salt comes from the dried up parts of the primeval sea and contains the elements of life in their original composition and proportion.
INGREDIENTS:
Natural Bio Store Finest SelectionCoarsePink Himalayan Salt contains:
100% Natural Salt without additives.
Pink Himalayan Salt is a pure natural product without additives and has not undergone any form of treatment.
CONTENT:
Recyclable plastic jar with screw cap contains 1700 grams of Coarse Pink Himalayan salt with a grain size from 2 to 6 mm.
USE:
To replace kitchen salt for flavoring dishes:
Dosing moderately, the taste is somewhat stronger than average kitchen salt. Preferably add after the preparation, so the qualities are preserved.


As a body care product:
Bath salt:
A Himalayan Salt Bath has a detoxifying effect, cleanses and vitalises. The minerals stimulate blood circulation and soothe aching muscles. Himalayan salt contains nourishing and skin-friendly minerals, the bath has a healing and therapeutic effect for both body and soul!
Use about 400 to 500 grams of salt per 50 liter bath, 2 to 3 times per week at a temperature of about 38 degrees. The use of other additives such as soap or oil is not recommended. After a bath of about 30 minutes you should preferably not rinse, but gently dab the skin with a towel. Due to the intensive effect of Himalayan bath salt, use in heart problems and pregnancy is not recommended.
Scrub:
A scrub with Himalayan Salt is a perfect solution to remove dead skin cells and dirt! The fine granules stimulate blood flow and at the same time remove dead skin cells. By combining the salt with natural caring oils such as almond oil, argan oil, lavender oil, ... you give your skin a real boost. Use the scrub salt if you have oily skin 1 or 2 times a month, you have acne or suffer from eczema, then scrub around it.
Sol:
What is a Sol?
A Sol has many uses and is a saturated solution of Himalayan Salt in water, also called a reconstruction of the primeval water. One percent dilution of this is a real water of life, just like body fluid and completely body-own.
In the exchange process between the sol and the body fluid, the body cells are enriched with original minerals and trace elements. This way waste is removed and the original balance is restored.

Some examples of applications:

-Inhalation for the cleaning of the airways:
For example, bronchitis or colds. First fill a bowl of boiled water. The ratio should be at least 1% salt or 10 grams to one liter of water. However, a concentration of more than eight percent gives better results. The concentration gradually increased from one percent to the desired concentration. Once the salt has dissolved in the boiling water, cover the head with a towel over the bowl. Inhale the sol ten to fifteen minutes. After about 30 minutes the nose can be emptied.

-Mouth rinse:
To be used for gum problems, blisters or mouth ulcers. Fill a cup with a 1% sol solution and rinse the mouth thoroughly.

-Foot bath:
To be used in, for example, foot fungi, tired feet or eczema. Fill a bowl with a concentration of 3% to 10% sol on water (60 to 200 grams of salt on 2 liters of warm water) and let the feet rest for about 30 minutes.
Pink Himalayan Salt is now also available in bulk, retail packaging and refillable salt grinders!

Free shipping and returning from €45 for Belgium, Netherlands & Luxembourg (For orders <29kg).
For other countries and other quantities:view the shipping conditions here.
PINK HIMALAYAN SALT COARSE

at

NATURAL BIO STORE

!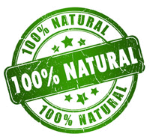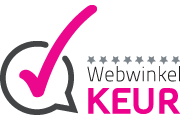 Read more
Read less
Reviews
B. V.
Bedankt voor de uitleg en de snelle levering.
Posted on 17/06/2020
Stefan Gielen
Heel tevreden met deze superhandige pot en uitstekende kwaliteit himalayazout.
Posted on 15/02/2019
Add your review
Can we help?