Red Hawaiian Salt 205g Salt Grinder
Free Shipping&Return starting from €45
5% Discount for orders >€80
8% Discount for orders >€100
Description
RED HAWAIIAN SALT
REFILLABLE SALT GRINDER 205g

Red Hawaiian Salt is a soft natural sea salt with a delicate taste that has absorbed the minerals of the red volcanic slate (Alea clay). The red Hawaiian salt gets its specific red color by the amount of iron that the clay is rich.
In addition to this iron content, Red Hawaiian Salt also contains 80 minerals that are very essential such as calcium, potassium, etc.
It is traditionally used by the residents of Hawaii in the local kitchen for seasoning and storing food.
Red Hawaiian Salt is now also available in handy resealable bags!
CHARACTERISTICS:
Delicate hazelnut-like taste.
The structure is crunchy and shimmering.
Pure unrefined natural product.
The only salt that the body can digest, absorb and use is unrefined natural sea salt or rock salt. Common table salt often only contains sodium chloride and added iodine. It does taste like salt, but adds very little to our health. Moreover; sodium increases our blood pressure. However, our body does need salt. No kitchen salt, which is refined (processed), but unprocessed salt. And not only to improve the taste, but above all to promote health. Unrefined salt is rich in minerals and trace elements and has a very special composition that fits perfectly with the composition of our body fluids, such as blood and cell fluid.
INGREDIENTS:
Natural Bio StoreFinest Selection Red Hawaiian Salt, Salt Grinder contains:
100% natural sea salt without additives.
REFILLABLE SALT GRINDER PRODUCED FROM GLASS:
Contains 205 grams of Red Hawaiian Salt.
Height of the Salt Grinder: 19 cm.
Diameter foot: 6.4 cm, middle: 4 cm.
USE:
Very tasty with a roasted piece of meat, fried fish, seafood or for the preparation of soups and sauces. To get the most flavor out of this subtle sea salt, add the Red Hawaiian salt best after cooking.
Click here to view all available variants of refillable salt grinders!

Free shipping & return from €45 for Belgium, the Netherlands and Luxembourg (For orders <29kg).
For other countries and other quantities,view the shipping conditions here!
REFILLABLE SALT GRINDER RED HAWAIIAN SALT at
NATURAL BIO STORE

!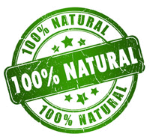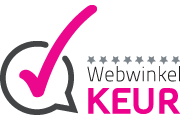 Read more
Read less
Reviews
Wendy Vandersmissen
Het was een heerlijke smaakervaring! Top product.
Posted on 07/11/2017
Els Weerincks
Heerlijk zout! Geweldige molen en regelbaar.
Posted on 07/11/2017
Jo Baets
Fijn product. Ben zeer tevreden over de zoutmolen. Tof dat het hem zelf kunt regelen naar de grofheid die je wenst van het zout. Top !
Posted on 07/11/2017
Add your review
Can we help?