8% Discount for orders >€100
Pink Himalayan Salt fine ✔Set of 3 sealed & resealable stand-up pouches of 450g (=1350g)
Free Shipping&Return starting from €45
5% Discount for orders >€80
8% Discount for orders >€100
Description



PINK HIMALAYAN SALT Fine Grain
3x 450 grams (=1350g)

SEALED & RESEALABLE STAND UP POUCHES

Pink Himalayan Salt is not only much more flavorful than standard kitchen salt, but it also offers many health benefits. Pink Himalayan Salt contains many trace elements and minerals such as calcium, sulfates, zinc, magnesium, and many more. These rich minerals give the salt its characteristic pink color. In total we can find more than 84 nutrients in the Pink Himalayan Salt.
✅This package includes three sealed and resealable 450 gram Stand-up Pouches, a total of 1350 grams.
✅All Natural salts of NATURAL BIO STORE Finest Selection are European certified products, found safe for use and consumption.
Pink Himalayan Salt is the highest quality form of natural salt. It is a 100% naturally unrefined salt that comes from the primeval seas that existed in the Himalayas of Pakistan millions of years ago. it does not contain any artificial additives.
This at least 250 million-year-old primeval salt has retained all of its good qualities in its utterly pure form, this is most likely due to the fact that it has been preserved inside the earth all this years and has been preserved from any form of pollution. Himalayan pink salt is considered the most nutritious salt in the world and is an excellent alternative to refined (processed) standard table salt.
View all available Himalayan Salt packagings here.
EXTRACTED BY HAND ...
NATURAL BIO STOREFinest Selection's Pink Himalayan Salt is extracted in the Khewra Salt Mine, on the edge of the Pakistani Himalayas. This salt mine is one of the oldest and largest salt mines in the world and is located about two hours south of the capital Islamabad.

The salt is extracted by hand and minimally processed into an unrefined natural product, completely free from any additives.
USE
Pink Himalayan Salt can be used to replace standard refined (processed) table salt. It is very suitable for cooking or as finishing salt. The fine-grained salt is most suitable for many to cook with and replaces standard refined table salt, while the coarse-grained salt lends itself more to finishing dishes.
Himalayan Salt is also very suitable for seasoning meat because it adheres well to the surface and spreads evenly. You can also mix the sweet and savory in desserts.
Pink Himalayan Salt also has many cosmetic applications such as a scrub, toothpastes, etc ...
Pink Himalayan Salt is also suitable for wellness purposes: a Himalayan Salt Bath has a detoxifying effect and is a real pleasure! The minerals stimulate blood circulation and help to soothe sore muscles.
Pink Himalayan salt can also be used as a cooking surface. Large blocks of (crystallized) salt, also called Halite, are used for baking, grilling, searing, especially to flavor meat and other foods. This Himalayan Salt Block can be used in the oven, on the barbecue, the freezer or on the gas fire.
Another well-known application of Pink Himalayan Salt is the Himalayan Salt Lamp. These lamps consist of large blocks of salt, mounted on a base with a light source inside that heats the salt. The Himalayan Salt Lamps have a calming effect, radiate a beautiful pink-orange glow and are an absolute decorative added value in your home. Numerous air-purifying properties are also attributed to it. 
THE ORIGIN OF HIMALAYAN SALT
Himalayan Salt is one of the purest salts on the planet. It appeared about 250 million years ago, when the ocean still covered most of the Earth's surface.
The Himalaya mountain range was created by powerful tectonic shifts and the collision of the Indo-Australian and Eurasian plates. These shifts also caused the disappearance of the former Thetys ocean. While the water was slowly evaporating, the salt crystals were deposited on the slopes of the emerging mountains. This pink salt is particularly rich in minerals and trace elements and is a pure form of fossil salt.
THE HIMALAYAN SALT MYTH
Himalayan Salt has traditionally been regarded as particularly precious and medicinal in the area of ​​origin. Tradition has it that it comes from the primeval water at the time of the creation of heaven and earth. Deep in the interior of the Himalayas, this ancient water was transformed into salt crystal in which this creative power is stored.
This salt myth seems to correspond wonderfully with the scientific facts. Life originated in the water, the so-called primordial soup. The primordial soup or primeval sea contained the building materials of life, the elements that still make up our body. The Himalayan salt comes from the dried up parts of the primeval sea and contains the life elements in their original composition and ratio.
Our body consists for the most part of water and salt. In addition to water and oxygen, salt is indispensable and essential for the body: the interaction of water, salt and minerals forms the basis of our health. But salt only works if it is absorbed by the body. Sodium chloride, or common table salt, is a chemical that is not absorbed, but stresses the body. As a result, no matter how salty we eat, we may be deficient in salt. Pink Himalayan Salt is an unrefined salt and completely natural. It has kept all its original elements and what is just as important: Himalaya Salt is completely absorbable!
Pink Himalayan Salt Fine Grain is now also available in 25kg Bulk Bags!
CHARACTERISTICS
Contributes to the detoxification of the human body.
Pink Himalayan salt has a lower sodium content than normal kitchen salt.
Rich in trace elements and minerals.
Pure unrefined natural salt.
Support a healthy vascular system.
Supports healthy lung and airway functions.
Supports a stable pH balance in the cells.
Contributes to the reduction of the signs of aging.
Contributes to a healthy sleep pattern.
Contributes to the increase in libido.
Supports in the prevention of muscle cramps.
Supports an increased hydration.
Contributes to the strengthening of the bones.
Contributes to normal blood pressure.
Supports blood circulation.
Salt is one of the basic components of the body. The salt penetrates the body in the same way as the sea water, which makes salt all over the world. Salt is the essence of everything that exists. Humans have been extracting their salt needs from seawater for thousands of years, but there are large differences in the quality of salt. Due to industrialization, the natural salt is "chemically cleaned" and reduced to a combination of sodium and chlorine. We can then no longer speak of real salt but of a chemical product.
Ordinary table salt is such a product that is not absorbed by the body and even stresses it. As a result, no matter how salty we eat, we can get a shortage of minerals that we need to function optimally. For the various body processes, the body uses minerals such as sodium, potassium, calcium, magnesium that play an essential role in the complex functions of the cells.
INGREDIENTS
100% natural rock salt without any form of additives.

Free shipping from €45 for Belgium, the Netherlands and Luxembourg (For orders <29kg). For other countries and other quantities,view the shipping conditions here!
PINK HIMALAYAN SALT FiNE GRAIN at
NATURAL BIO STORE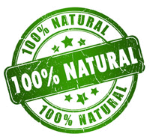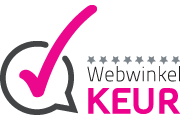 Read more
Read less
Reviews
Erna Blockx
Snel geleverd en het roze himalayazout is heel goede kwaliteit.
Posted on 30/06/2020
Add your review
Can we help?